Mission Statement

We believe in the dignity, respect and value of each individual and we strive to protect the rights of our clients. We insure confidentiality on all matters discussed in the office. We possess the knowledge and skill needed to represent our clients effectively and we thoroughly prepare each case.
Our office is located on the east side of the historic Holly Springs Square at 115 South Market Street.
Kizer Jones was born in Holly Springs and grew up here. He has maintained an active law practice in Holly Springs since 1983.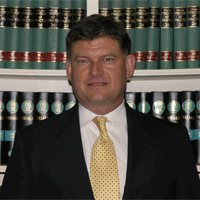 A Full Service Law Firm
Business/Corporate
Contract Law
Criminal Law
Debt Collection
DUI/Traffic Offenses
Litigation/Trial Law
Medical Malpractice
Personal Injury
Premises Liability
Products Liability
Real Estate
Wills and Trusts/Estate Planning
Wrongful Death